Try Our Highly Recommended Group Fitness Classes in Olathe in 2023 — So you have been putting off joining a gym. You don't want to start something and fail again. Group fitness classes in Olathe might just be the thing to get you motivated to keep on coming to the gym. It is great when you find someone else to keep you motivated and coming to the gym.
Often you have a great intentions, but you eventually stop showing up. Research shows that if you have a buddy to go with, you are more likely to go to your group fitness classes in Olathe. Another wonderful service we provide at Kansas Built Fitness is nutrition counseling in Olathe. This will help keep your goals strong and conquerable in the coming months.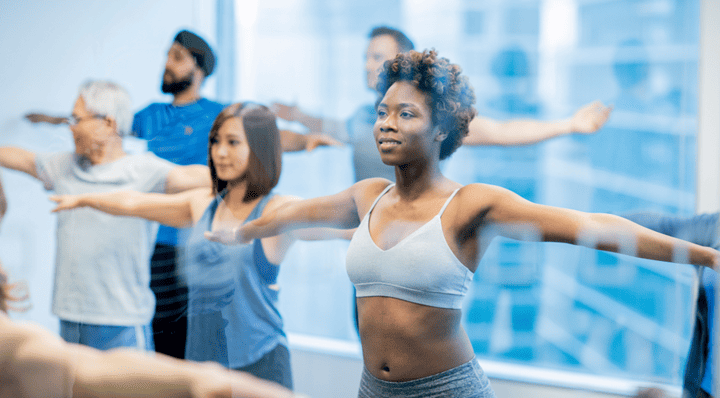 Lose Weight – Nearly two-thirds of American adults are overweight or obese.

Reduce Risk of Disease – Getting the recommended 150 minutes of exercise every week can also reduce your risk of certain weight-related diseases. For instance, exercise can reduce your risk of heart disease. Heart disease is one of the top causes of death, along with stroke.

Work With a Professional – A major benefit at Kansas Built Fitness is getting to work with one of our top professionals during your group fitness classes in Olathe.
Make Friends – It's not as easy making friends when you're an adult. It used to be as simple as going to school and meeting your future best friend on the playground. Now, we have to actually seek out social interactions. Group fitness classes in Olathe are a great way to do that, especially if you sign up for nutrition counseling in Olathe as well.

Push Yourself – One major health benefit of joining group fitness classes in Olathe is that you get to push yourself. Maybe you're already working out alone, but you're feeling unmotivated. You're doing the bare minimum. In a group setting, you are more likely to push yourself.

No Fuss Workouts – When heading to the Kansas Built Fitness, you may feel overwhelmed by the process of choosing what equipment to use, for how long, and for how many repetitions. This takes out all the guesswork.

Accountability – Another benefit of group fitness classes in Olathe is that you have both your peers and your instructor rooting for your success. There is something empowering about knowing that others are keeping tabs on you.

Learn Something New – Group fitness classes in Olathe are a great way to learn a new skill and step out of your comfort zone.

Ready to start your new year off, right? Contact our professionals at Kansas Built Fitness and ask about our group classes today!
Our team of certified trainers provides high-quality youth sports team training in Olathe in our fully equipped private studio located in Olathe, Kansas. We are not your typical big-box gym, and our goal is to make everyone feel like part of our family. Your personal trainer in Olathe is all about helping YOU! We offer some of the best personal training services in Olathe and will work with you to set short-term and long-term goals. Your personalized training program will focus on your specific goals, hold you accountable, and get you RESULTS!
Give us a call at (913) 440-4353 or visit our website to fill out a contact form to get started today! We look forward to hearing from you!