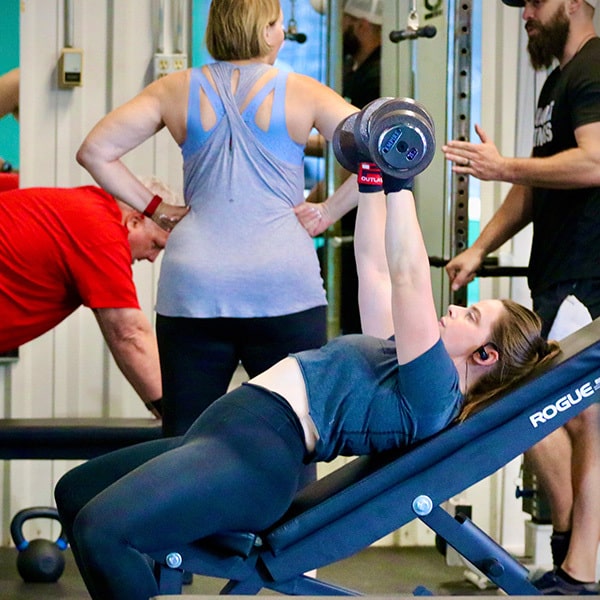 Our group fitness sessions are designed to keep your body moving for thirty to sixty minutes, including a warm-up and cool down period. Any session can be modified to accommodate for various fitness levels from a beginner level to an athlete and will leave you feeling accomplished and ready for the next session. Each trainer and session will bring something new to your workout using a variety of equipment options to ensure you get the most out of each session.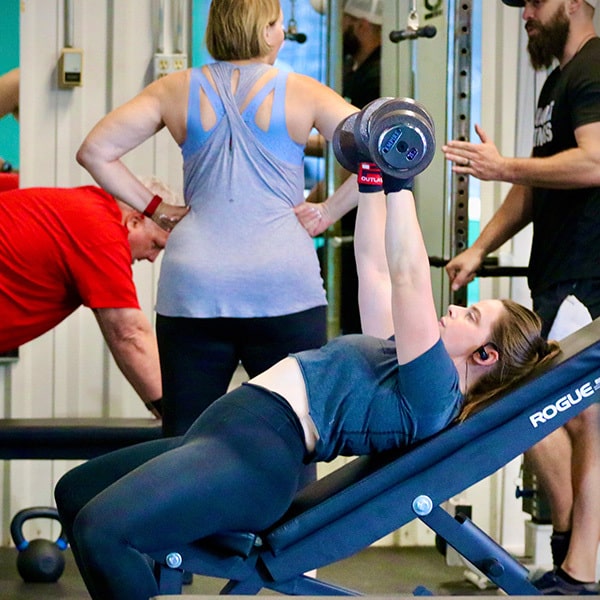 Rise & Grind
This 60-minute session includes a combination of kettlebell, dumbbell, and bodyweight movements to help you get your day started with a bang! You'll start with a warm up, move on to a heart pumping, strength training workout and end with a much-needed stretch. You'll love starting your day with us. All fitness levels are welcome and modifications are provided.
Power Hour
Power Hour is a 60-minute full body workout that focuses on weights to help build strength and power. Just because you're working out with others, you should never feel pressured to perform outside of your comfort or ability. Trainers can modify the exercise or help you find the weight that's just right for you. It's vital that you push your body during our Power Hour session.
HIIT & Run
This 30-minute circuit-style workout is perfect for the busy on-the-go exerciser. This unique approach to a group session allows you to show up anytime within the 90-minute session window and jump right into your timed interval thirty-minute circuit. This session will include cardiovascular and strength training and can accommodate any fitness level.